GM recalling 480,000 Malibus, Saturns, and Pontiacs; Sonics also recalled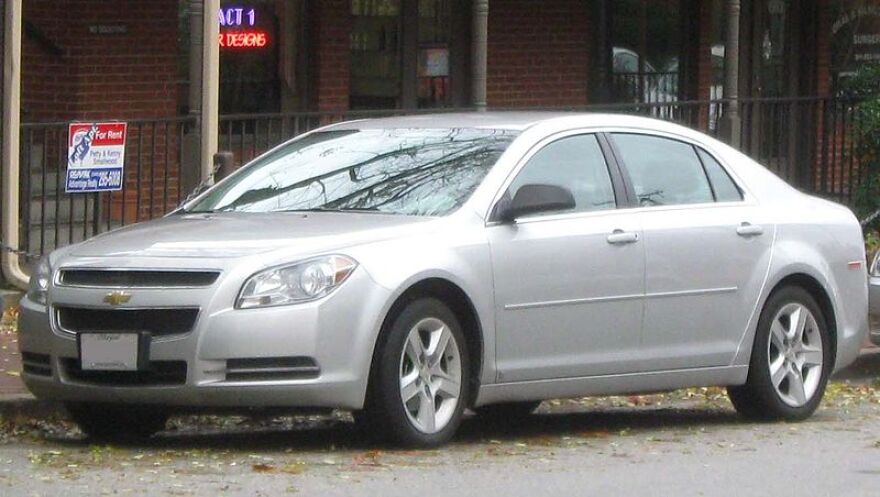 The Detroit News reports GM is issuing two recall campaigns.
The smaller recall affects bulb indicators on 2013 Chevrolet Sonics.
The larger recall has to do with four-speed automatic transmissions on 2007-10 Chevrolet Malibu, Saturn Aura and Pontiac G6 models.
More from the Detroit News:
The Detroit automaker said Friday it is recalling 426,240 Chevrolet, Pontiac and Saturn sedans in the United States to repair a condition in which the transmission gear position may not match the gear on the shifter. That could lead to the vehicles rolling when drivers think they are in park. "The driver would be able to remove the key from the ignition, but the door locks may not unlock automatically and the PARK indicator lamp would not be illuminated. The driver may not be able to restart the vehicle and the vehicle could roll away," GM said.
An investigation by the National Highway Traffic Safety Administration sparked the discovery of the transmission problem.
Michigan Radio's Tracy Samilton reports the problem has caused four accidents that GM knows about, but no injuries have been reported.
Dealers will either replace the transmission cable or put reinforcement on it.