TSA to relax security standards starting April 25th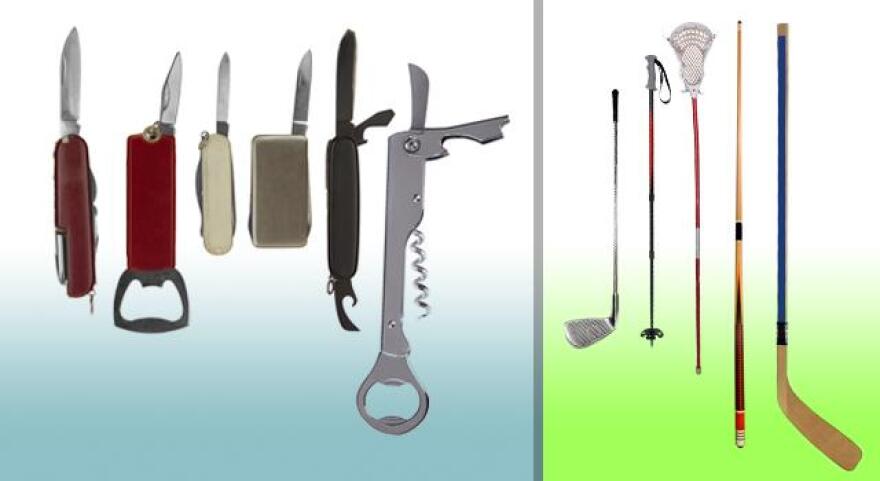 The TSA will be relaxing its security standards, at least a little.
Starting April 25th, you will be able to carry onboard pocketknives with blades less than 2.36-inches long and no wider than a half-inch.
Souvenir baseball bats, golf clubs, billiard cues, lacrosse and hockey sticks will also be allowed.
The TSA's announcement was greeted by howls of protest from flight attendants, federal air marshals, some pilot unions, aviation insurers, even airline CEOs.
Critics say in the hands of the wrong passengers, the knives can be used to harm flight attendants and other passengers.
The TSA insists it's unlikely in these days of hardened cockpit doors and other preventive measures that the small folding knives could be used by terrorists to take over a plane and that allowing the little knives onboard frees up TSA screeners to look for non-metallic bombs.
There's a hitch.
Here in Michigan, pocket knives are not allowed in Michigan airports.
So at the end of next month, Uncle Sam gives the green light to small pocket knives. The question is, will Lansing or the TSA have the final say on the rules.
We spoke with Aviation attorney Pete Tolley. He gave us a breakdown on the Michigan law that was passed after 9/11, and answers the question, "is there a way states can defer TSA rules when it comes to defining their individual list of forbidden items?"