Review team to determine what district already knows: Benton Harbor schools in financial stress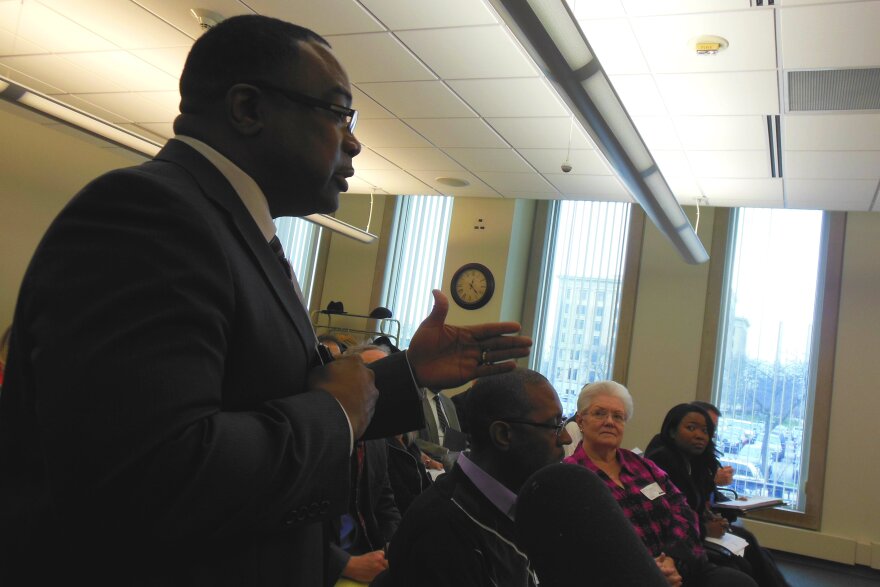 Benton Harbor Area Schools has taken the next step in process that could result in an emergency manager.
Gov. Rick Snyder announced today his appointment of a six-member review team. The team has 60 days to determine if the district is in financial stress.
The district's superintendent, Leonard Seawood, told state officials a few weeks ago it is. 
"We have classrooms with 40 or 50 students. We're not busing students. We're not cleaning buildings. We're not being able to provide the resources to our teachers., etc. – our teachers took a 10% concession," Seawood told the Emergency Loan Board on April 28.
The ELB agreed with Michigan Board of Education Superintendent Mike Flanagan that the district is in "probably financial stress."
Benton Harbor schools has been steadily losing students. It has roughly half the kids it did 10 years ago.
"The erosion is occurring because you are cutting so much in terms of your resources," Seawood said.
It's been cutting costs, but at the same time, it also has low-performing schools that need to improve test scores to meet state and federal standards.
"I mean that's a very difficult thing to do," Seawood said.
Seawood says the district has cut everything it can to reduce the deficit. It has made progress, but not fast enough.
Benton Harbor schools first began running a deficit in 2006. It has made some progress in cutting the deficit in the past couple of years, but Seawood says it'll realistically take another 14 years to close the budget gap.
Flanagan wasn't willing to approve that long of an extension of the district's deficit elimination plan.
The district went through a review process for an emergency manager in 2011. Back then Flanagan felt the district was doing enough on its own that he recommended the governor not appoint the review team that was announced today.
Meanwhile, the city of Benton Harbor is currently emerging from the oversight of an emergency manager.