State chooses consultants for risk, alternative studies to Enbridge Line 5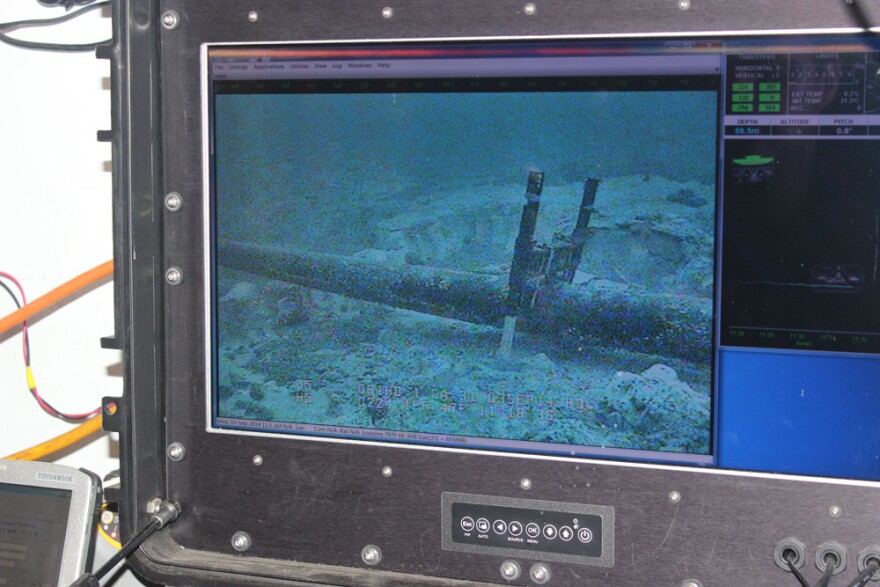 The state of Michigan has contracted with Det Norske Veritas to conduct a risk analysis of Enbridge Energy Line 5, two oil pipelines that run under the Straits of Mackinac.
A separate consultant, Dynamic Risk Assessment Systems, will study the alternatives to keeping the aging pipelines open.
Environmental groups say a failure of the pipelines would be a catastrophe for the Great Lakes.
While Michigan Attorney General Bill Schuette has said several times that the pipelines' "days are numbered," spokeswoman Andrea Bitely says it wouldn't be a good idea to just shut them down.
"We need to make sure we are comprehensively evaluating the current pipeline and making sure we are making the right decision about the future of Michigan pipelines," says Bitely.
Environmental groups say the process is unfair, because Enbridge will be given a chance to see the completed studies before the public does.
"Today's announced deal with Enbridge not only gives Enbridge a big leg up to publicly shoot down recommendations they don't like; it also provides them an opportunity to lobby for changes in the report while the public is kept in the dark," said David Holtz of the Michigan Chapter of Sierra Club. "It's extremely disappointing that the governor and attorney general are continuing to grant concessions to Enbridge that call into question whether they are truly committed to ending the threat of a catastrophic oil spill in the Great Lakes."
But Bitely says the advance look is solely to give the company a chance to protect trade secrets and matters of national security, not to influence the actual content and recommendations of the studies.
Enbridge Energy issued this statement:
Enbridge appreciates the work the Michigan Pipeline Safety Advisory board has done to select the contractors who will provide an independent analysis of Line 5 in the Straits of Mackinac. We're pleased that the Board selected independent companies that understand energy infrastructure, and the important role pipelines play in delivering energy as well as protecting the environment.
We expect this analysis will help build trust and confidence among Michigan residents in our continued safe and reliable operations of Line 5 in the Straits. Delivering energy reliably and protecting the people and the environment of the Great Lakes is our number one mission.
We continuously monitor and inspect Line 5 and, while it's not perfect, we know through our very rigorous inspection process that the line is in very good condition. We believe this additional analysis will reach the same conclusion.
The studies are expected to be complete by summer, 2017.