Detroit state Sen. Virgil Smith goes to jail, keeps job for now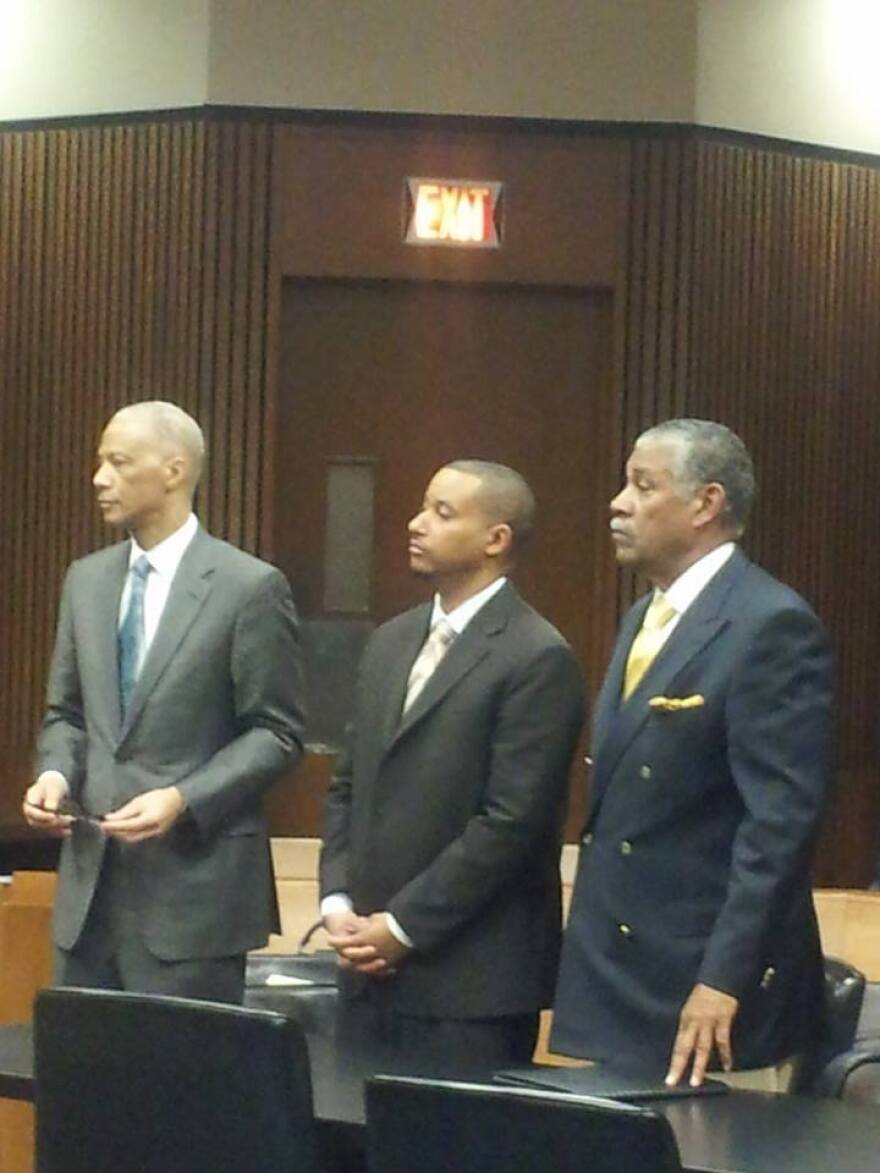 Detroit State Senator Virgil Smith started a ten-month jail sentence Monday, as part of a plea deal he struck after violent domestic dispute with his ex-wife.
The democratic lawmaker pleaded guilty to one count of malicious destruction of property, for shooting up his ex-wife's car. He had initially faced four counts, including a firearms charge that carried a mandatory prison sentence.
But Smith is still a state legislator, and Wayne County prosecutors are now unhappy with that deal.
That's because Judge Lawrence Talon voided part of it that required Smith to resign from office.
And Talon stuck to that ruling during a post-sentence hearing Monday, even after Wayne County Prosecutor Kym Worthy asked him to undo the whole deal.
"Vacating the plea bargain would in fact harm the interests of justice," Talon said.
Worthy said she will appeal to a higher court to re-set the whole deal.
In court, assistant Wayne County prosecutor Lisa Lindsey lashed out at Smith and his attorney, Godfrey Dillard.
"We thought Virgil Smith was a man of his word, when they said they were going to do those things. Obviously, we were wrong," Lindsey said.
Worthy will appeal to a higher court in her effort to un-do the whole plea deal.
Meanwhile, state Senate leaders have said they'll move to expel Smith if he doesn't resign.