Stateside: State budget stalemate wears on; new UAW leadership; parenting in prison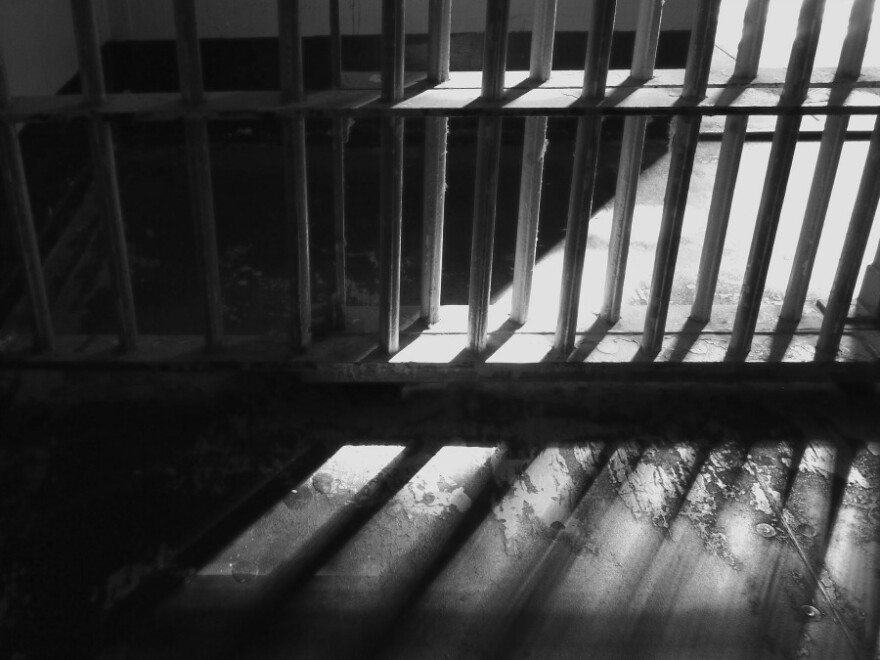 Today on Stateside, the UAW's International Executive Board meets to consider reforms in the face of the growing federal corruption probe into the union. Plus, as our series "Life on the Inside"continues, we'll look at what it's like to parent while you're in prison.
Listen to the full show above or find individual segments below.
Budget negotiations back at an impasse after signs of potential deal
SS_20191107_Pluta_Budget_V2_Talks_Drag.mp3
Stateside's conversation with Rick Pluta
The ever-shifting budget talks between Governor Whitmer and Republican legislative leaders over Whitmer's nearly $1 billion in budget vetoes wears on. Earlier today, it looked like both sides were close to a deal. Now, not so much. Michigan Radio's Lansing Bureau Chief Rick Pluta walked us through what happened, how the ongoing stalemate impacts organizations whose funding was wiped out, and what it could take for the two sides to find a compromise.
UAW's international board meets to consider reforms in the face of federal corruption probe
SS_20191107_Howes_UAW_Investigation_Reforms.mp3
Stateside's conversation with Daniel Howes
Rory Gamble was a UAW member for 45 years before he was named acting president last Saturday. That was after embattled president Gary Jones took a leave of absence. On Wednesday, Gamble told the press that his reforms would begin with Thursday's International Executive Board meeting. Daniel Howes is business editor for the Detroit News. He broke down what those initiatives might include, whether he thinks Gamble is fit to clean up the union, and the possibility of a government takeover of the UAW.
The state House moves to make it easier to get out from under the cloud of an old conviction
SS_20191107_StateRep_Leutheuser_Expungement_Bill.mp3
Stateside's conversation with State Representative Eric Leutheuser
Across the country, the mood is changing about mass incarceration. Here in Michigan, there's a bipartisan push toward expungement reform, which would make it easier for certain convictions to be hidden to the public. A bill allowing certain crimes to automatically be removed from someone's record after ten years passed the House this week, along with other legislation making expungement easier.
Republican state Representative Eric Leutheuser represents Branch and Hillsdale Counties. He explained why he supports those bills, and how they would change the expungement system.
Learn to Drive! When pedestrians, bikes, and cars cross paths
SS_20191107_LTD_Road_Sharing.mp3
Stateside's conversation with Lieutenant Michael Shaw
It's been a while since most of us were sitting in driver's education class learning the rules of the road. That's why we invited Lieutenant Michael Shaw to give us a refresher on those rules as part of our ongoing "Learn to Drive" series. This time, he explained how drivers, bikers, and pedestrians can safely share the road.
Life on the Inside: Parenting behind prison walls
SS_20191107_LOTI_Parenting_Prison.mp3
A conversation between DuJuan Quinn and Tondalaya Jones Quinn
A prison sentence doesn't just impact the person behind the prison walls. It has ripple effects on everyone in their life. That's especially true for incarcerated parents. Staying connected to their children often requires a parent to have a village of people on the outside willing to help. While Stateside was at Lakeland Correctional Facility, we recorded a conversation between DuJuan Quinn and his sister Tondalaya Jones-Quinn about how DuJuan has stayed present in his children's life from behind prison walls.
Life on the Inside: Michigan's parolable lifers want a chance at a normal life, but getting there is complicated
SS_20191107_LOTI_Juvenile_lifer.mp3
Stateside's conversation with Michigan Radio's Dustin Dwyer
More than 40 % of the prisoners at Lakeland Correctional Facility are lifers. But not every life sentence is the same. Some lifers who committed their crimes before the age of 18 have a new sense of hope after the Supreme Court decided that sentencing juveniles to life without the possibility of parole is unconstitutional. But there's another group of people convicted as juveniles who aren't affected by that decision. These are people who got a life sentence with the possibility of parole. Their situation is, in some ways, more complicated.
Michigan Radio's Dustin Dwyer told us the story of one of those inmates who is serving out his sentence at Lakeland.
(Subscribe to Stateside on iTunes, Google Play, or with this RSS link)