Report: Michigan and other states raising taxes on the poor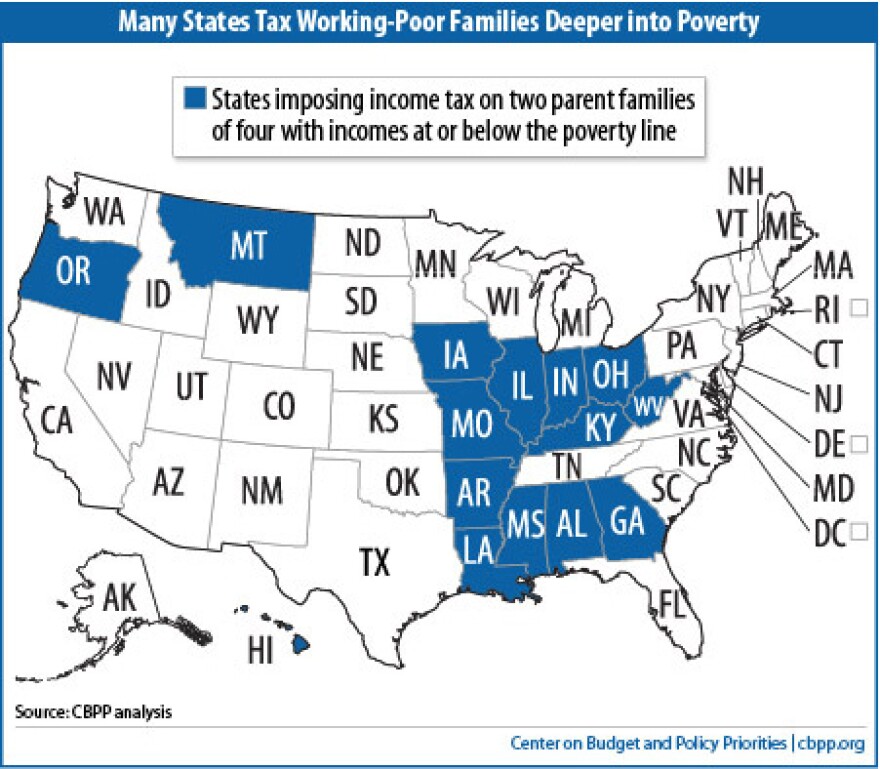 The report was put out by the Center for Budget and Policy Priorities. Its authors write there is "significant room for improvement" in how states tax low-income families. Some of it is inevitable, they write, since states are facing "the most difficult fiscal conditions in decades.":
But a few states have moved significantly backward in this area, raising taxes on low-income working families in order to finance tax cuts that benefit corporations and wealthy individuals. Michigan, New Jersey, and Wisconsin, for example, have scaled back their EITCs [Earned Income Tax Credits] over the last two years while cutting business taxes, taxes on the wealthiest families, or both.
The Associated Press' Kathy Barks Hoffman wrote about the report. She writes that Michigan's low-income families will lose around $260 million annually next year, while businesses will be getting "a $1.1 billion tax break starting in January and a $1.7 billion tax break the year after":
Michigan Gov. Rick Snyder originally wanted to eliminate the state Earned Income Tax Credit, but agreed to reduce it from 20 percent of the federal credit to 6 percent for tax year 2012. He said earlier this year that the state needed to make cuts to balance the budget and noted no cuts were being made in Medicaid programs providing health care to low-income working families. He also has said the business tax cuts will create employment opportunities.